people of action in atlanta's west end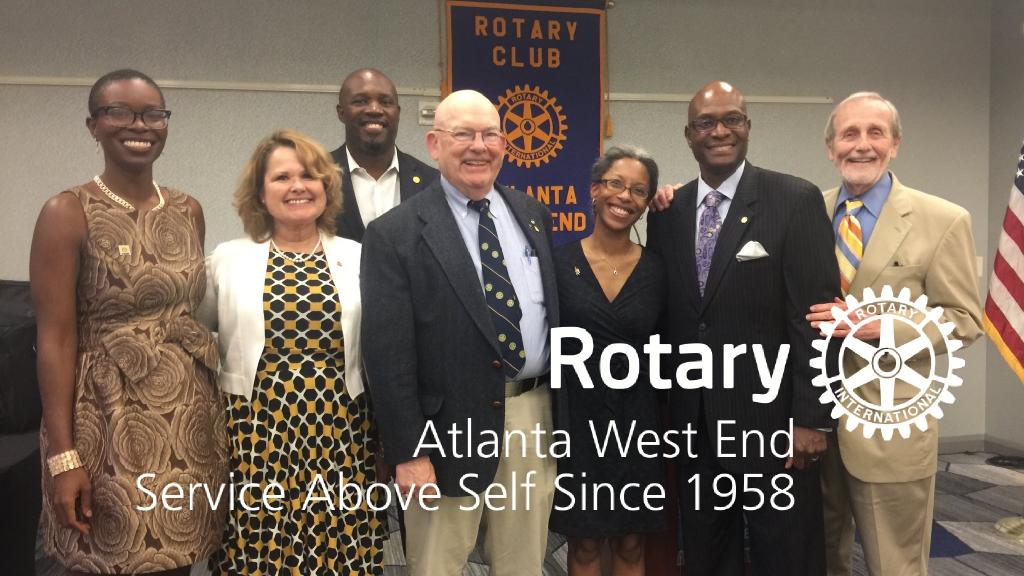 Welcome to Rotary of Atlanta West End! Many things have changed in Atlanta's West End since 1958, bu one thing has remained the same...The Rotary Club of Atlanta West End. Throughout our 60+ year history, our organizational DNA hasn't changed. We have always worked to build strong relationships between servant leaders of diverse backgrounds, leveraging our resources for broader collective impact in our community.
Why join Rotary of Atlanta West End? You'll connect with other members who are respected, engaged professionals and community leaders from a cross-section of some of Atlanta's most influential institutions.
You'll instantly be part of an international fellowship, welcomed to visit and network with any of the more than 33,000 Rotary clubs in 200 countries
Each week, you'll meet thought-provoking speakers who will deepen your understanding of our city and how it works.
And you'll enjoy sharing time with our fun, informal, friendly group at weekly meetings, social events, conferences, and service projects.
Together, we see a world where people unite and take action to create lasting change – across the globe, in our communities, and in ourselves.
Join Leaders: Connect with leaders from our community and the world
Exchange Ideas: Expand your network and your worldview
Take Action: Help create lasting change in our community and other communities around the world